MONDAY, JUNE 17 – FRIDAY, JUNE 21, 2024
Join us for a professional development opportunity this summer.
---
ONE WEEK,


FIVE INSTITUTES,
LIMITLESS POSSIBILITY.


THIS SUMMER, THE GRAUER INSTITUTE at Pomfret School is hosting five unique professional development opportunities facilitated by expert educators in artificial intelligence, departmental leadership, student life, humanities, and wellbeing. Grauer Institutes are open to any teacher, dorm parent, or administrator who wants to experiment with emerging teaching methods in the company of like-minded peers. All five residential programs are held concurrently on the Pomfret campus during the third week in June.

Future Ed: AI in Your Classroom

Explore the role of teachers and machine learning in the classroom.
Driving School Change From Within

Learn how to facilitate important conversations and guide organizational change.
Growing Beyond the Classroom

Develop meaningful student life and residential life programming.
Saving Humanity with the Humanities

Examine the skills students will need to thrive in a world dominated by AI.
A Vital Element of School Life
Make wellbeing a central component of your school's culture.

"It's good. It's really good.
This was an outstanding week. You should do this."
— Neil Chaudhary, Science Department Chair, The Loomis Chaffee School
Set on a stunning hilltop in rural Northeastern Connecticut, Pomfret has been called one of the most beautiful schools in the world. Studded by maples and ringed by stone walls, our 500-acre Hilltop campus exudes New England charm. As a guest of the Grauer Institute, you will be housed in a private room overlooking the heart of campus. A commuter option is also available.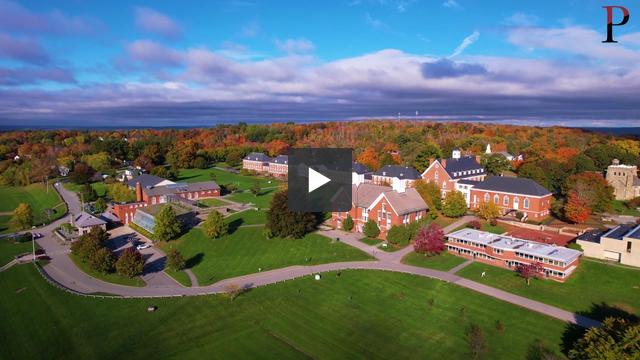 Rooms are single occupancy with access to a shared bathroom. Double-occupancy rooms are available upon request. All linens are provided. Both the dorm and commuter options include all your meals. In addition, you'll have access to the school's fitness center, wooded trail system, yoga studio, tennis center, and squash courts. Your registration fee also includes complimentary airport transfers to and from PVD, BDL, and BOS. It's a pretty good deal!

Questions?
Contact Director of the Grauer Institute Gwyneth Connell
at gconnell@pomfret.org or 860.963.5990.